With Click & Collect, you offer your customers the opportunity to pick up goods ordered online in your local shop. They can pay for their orders in advance online or on collection in your shop, or they can leave products in your local shop to collect at a later time.
All information on creating and processing Click & Collect orders in the online shop and local shop can be found here in the Helpcenter under Instruction Manual → Retail Sales → Create and process Click & Collect orders.
Assign shipping and payment methods
When you install the Pickware POS extension, the Click & Collect shipping method and payment method are automatically created for you. In order for these to be available to your customers, they only need to be added under Sales Channels → [Name of your sales channel] → General → Payment and shipping for your online shop and your local shop.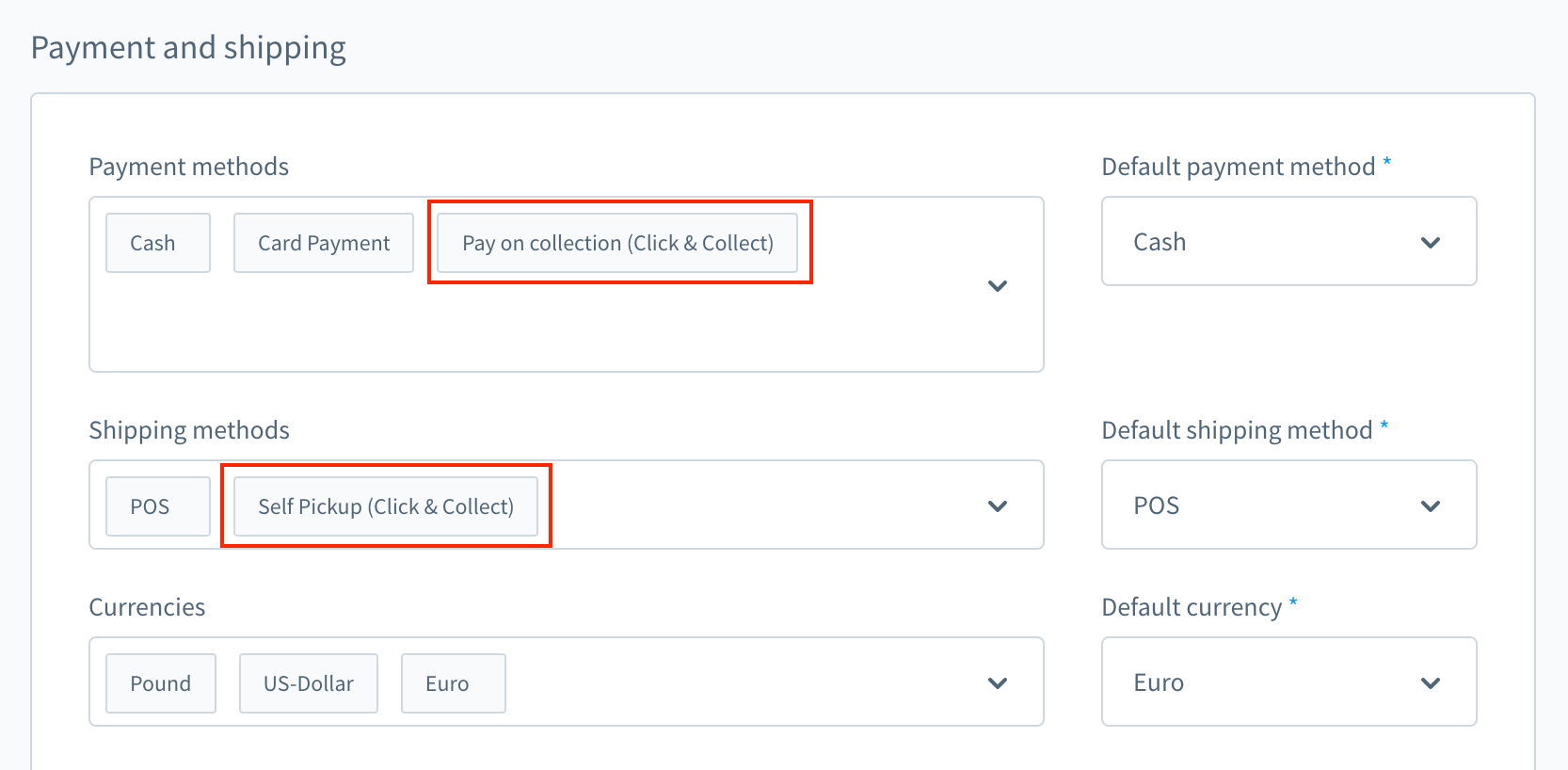 Customise shipping and payment methods
It is also advisable to check the shipping and payment methods and make any necessary adjustments. You can find them under Settings → Shipping / Payment. For example, you can select an existing availability rule or create a new rule for Click & Collect. Click here to find out how to create rules with the Rule Builder.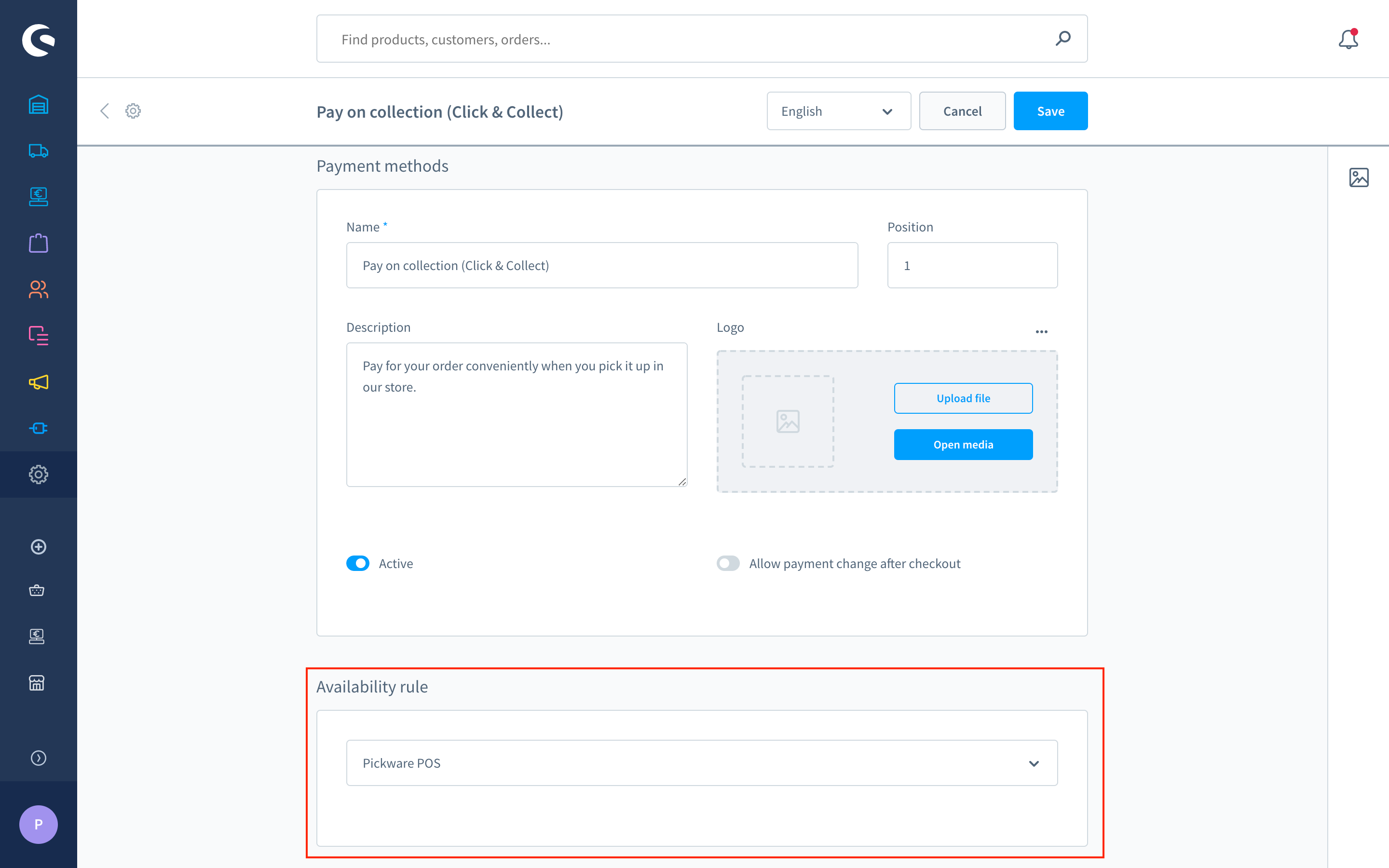 Create custom shipping and payment methods (optional)
If you (additionally) want to create your own shipping and payment methods for Click & Collect, these must be added in the administration under Settings → Extensions → Pickware POS → Click & Collect.
Customise flows for e-mail dispatch (optional)
In Shopware 6, an email is sent to the customer by default when the status changes. If you do not wish this to happen for the status change when the order is collected, exceptions must be defined for Click & Collect in the affected flows (state_enter.order.state.in_progress and state_enter.order.state.completed). You can find more information about the Flow Builder in the Shopware documentation.