You can enter the reorder point in the product properties in the Stock tab. With the help of the reorder level, you will know when you should reorder a product and can thus optimise your warehouse stock and your demand planning. It usually consists of the minimum stock and a safety buffer based on the order and delivery times of your suppliers. In Pickware ERP Starter, you define a global reorder level per product, which means that the stocks of all warehouses are taken into account. You can also view the reorder level in the stock overview by selecting the view Per product.
There are two ways to define the reorder point for a product.
To set the reorder level for individual products, open the Stock tab within the product details. In the section Stock limits you can enter any value in the field Reorder point.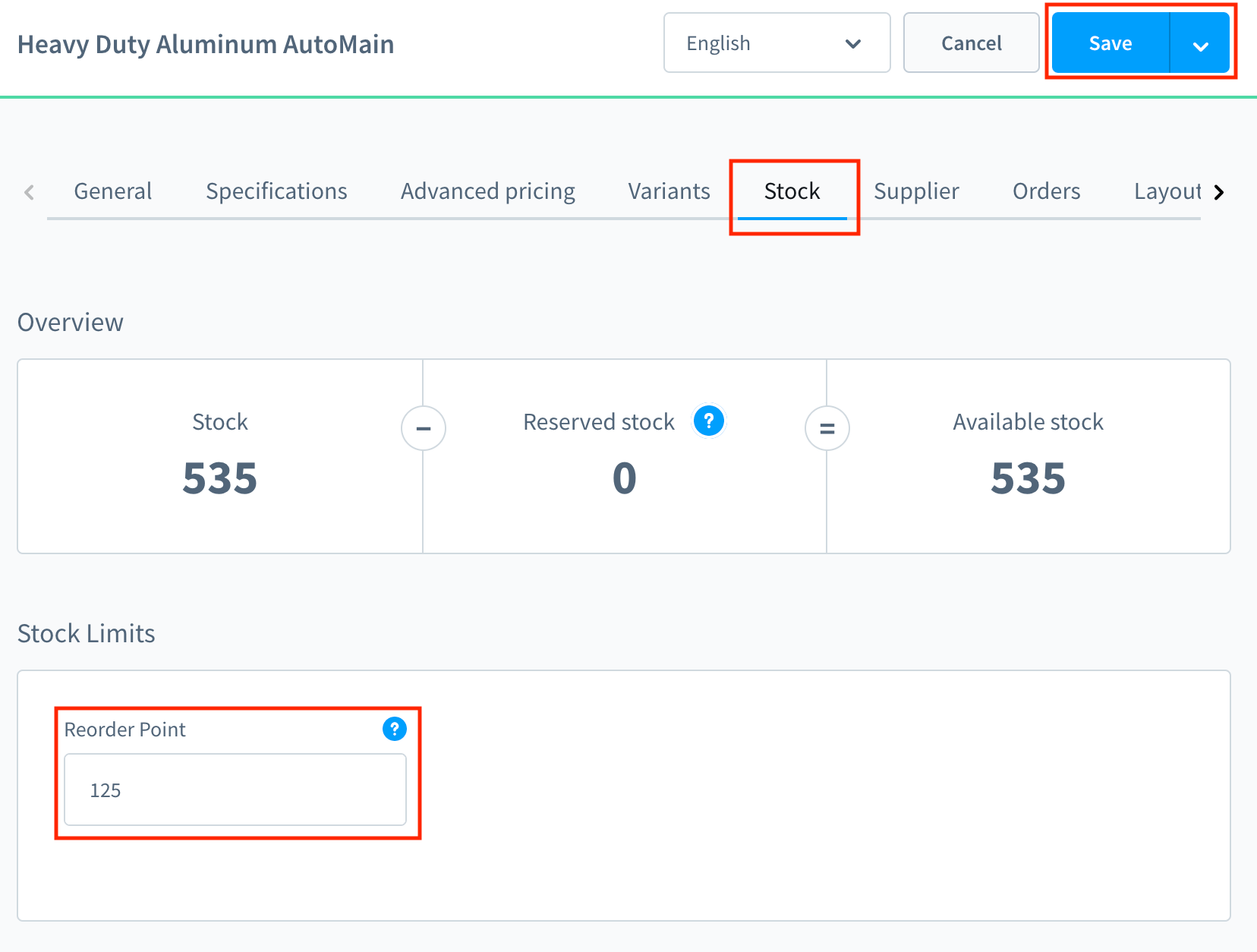 Using CSV import, you can conveniently set the reorder point for several products at the same time. To do this, go to Warehousing → Stock overview and switch to the view Per product. Now click on the blue Export button above to download a CSV file with all products. After you have entered the desired reorder points in this file, you can upload it again via the Import button.