To manually deposit or withdraw money, open the menu and select Deposit and Withdrawal. Use the tabs at the top to choose between deposit and withdrawal. Further down you can enter the amount and select a comment. In the extension settings you can define which comments are available by default. If you select the free text option, you can type in an individual comment. At the bottom you will find the option to print a receipt, but you can also deactivate it.
After you have completed the process, you will also find all the relevant information in the cash register report in the backend, where it is shown separately from the customer sales.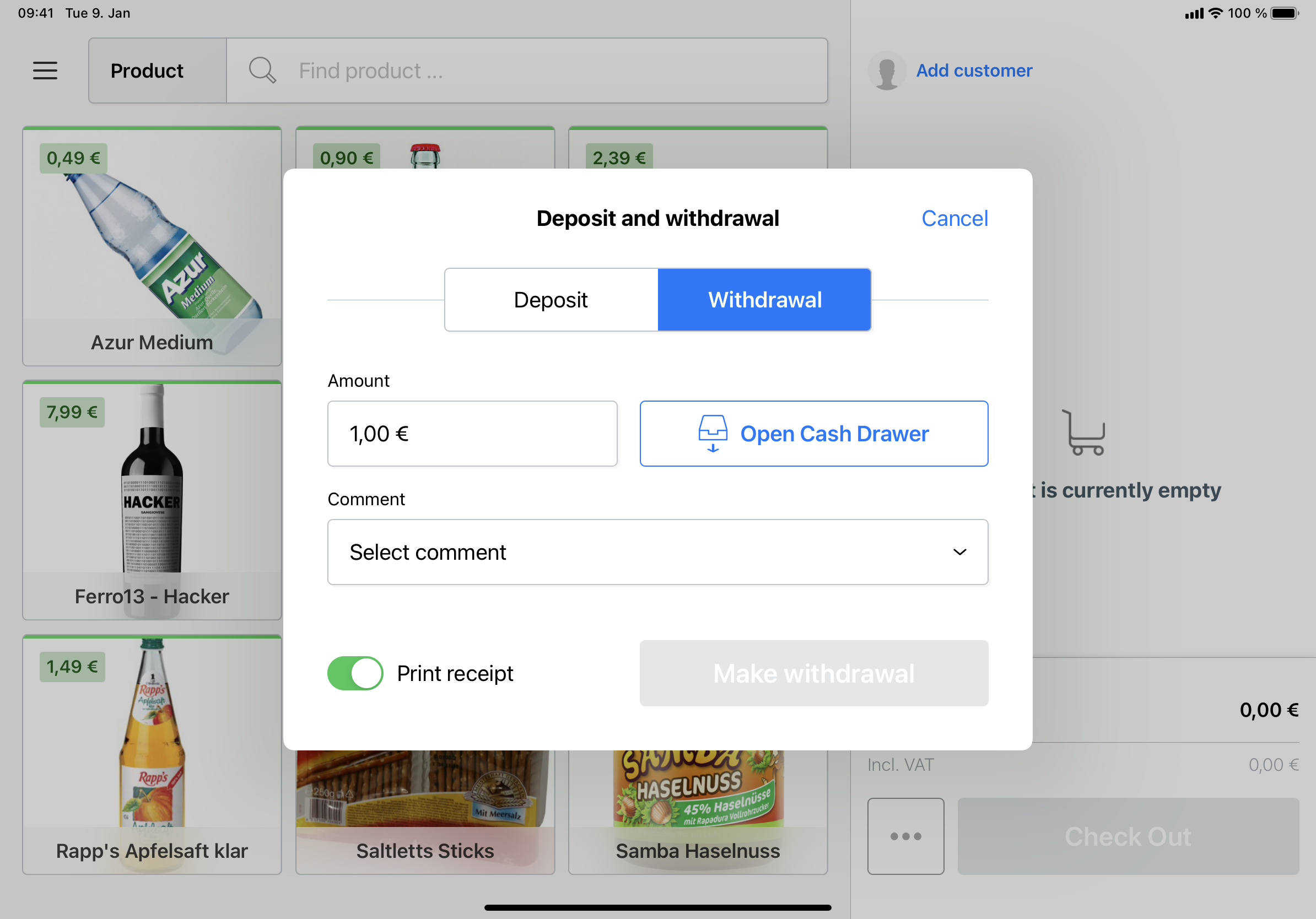 Entering the opening cash balance
When starting up a cash register for the first time, it is necessary to record the initial cash balance before the first sale. To do this, make a deposit in the amount of the change and enter, for example, the comment Initial cash balance to ensure that the deposit can be traced afterwards.
Note: If the cash register is not completely emptied every day, but only the daily revenue is withdrawn, the cash register opening balance only has to be entered once, as the cash register closing balance of the previous day is always automatically taken over as the new cash register opening balance.
Withdraw money from the cash register
Whenever you want to take money out of your cash register, you need to make a corresponding withdrawal. For better traceability, leave a clear comment for the cash report.